Hi, I'm Alan Blanchflower, and this is my rather basic website.

---
---
30/10/05 - I now have a website. Stuff will happen later.
30/10/05 - Stuff has happened already! Photo Gallery!
02/11/05 - More stuff - I now have more than one page outside the gallery.
Just be glad I don't have any "under constuction" animated .gifs.
07/11/05 - Photos from Snowdon uploaded.
13/11/05 - Lake District photos added.
18/11/05 - D_Ed built a small fort with ubuntu CDs. My response: The Ubuntu Archway!
24/11/05 - Photos from last night's Night Hike in the Dark Peak added.
21/03/06 - Hmm, four months between updates? This could be a blog...
Anyway, the main reason there's been no updates is that my camera has been dead since Christmas, and I've only just got round to replacing it.
So, there *will* be photos from the hiking club trip to Braemar.
13/09/06 - Hmm, *five* months this time? Oh well. I now have broadband at home, so hope to get stuff updated soon. Hopefully a complete redesign using cleverer CSS.
03/11/06 - OK, the CSS isn't much cleverer (Even with a web-2.0 gradient over there - I need inspiration for a design) but the site should be easier to manage and update in the future.
Also added a page on my Toshiba Libretto.
08/11/06 - Updates are like busses - you wait ages, then two come along at once.
New photos in the Gallery, and the old photos, from the copy of Gallery that I broke can be found at /photos-old.
14/11/06 - More photos, from the LSUHC trip to Snowdonia.
13/03/07 - OK, Gallery broken *again*, I didn't even mess about with it this time...
Photos from last weekend's trip to the Yorkshire Dales can be found in this zip file (9.5mb).
09/05/07 - Gallery's still broken, so I made my own for the photos from Glen Coe. Huzzah for bash and ImageMagick.
No videos yet, I need to play with avidemux to recompress them down to a managable size.
11/07/07 - OK, third try of gallery is live. If this one breaks I'll try some other software.
---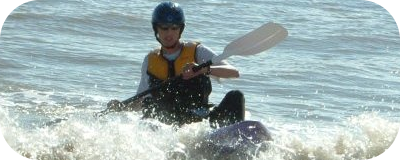 ---